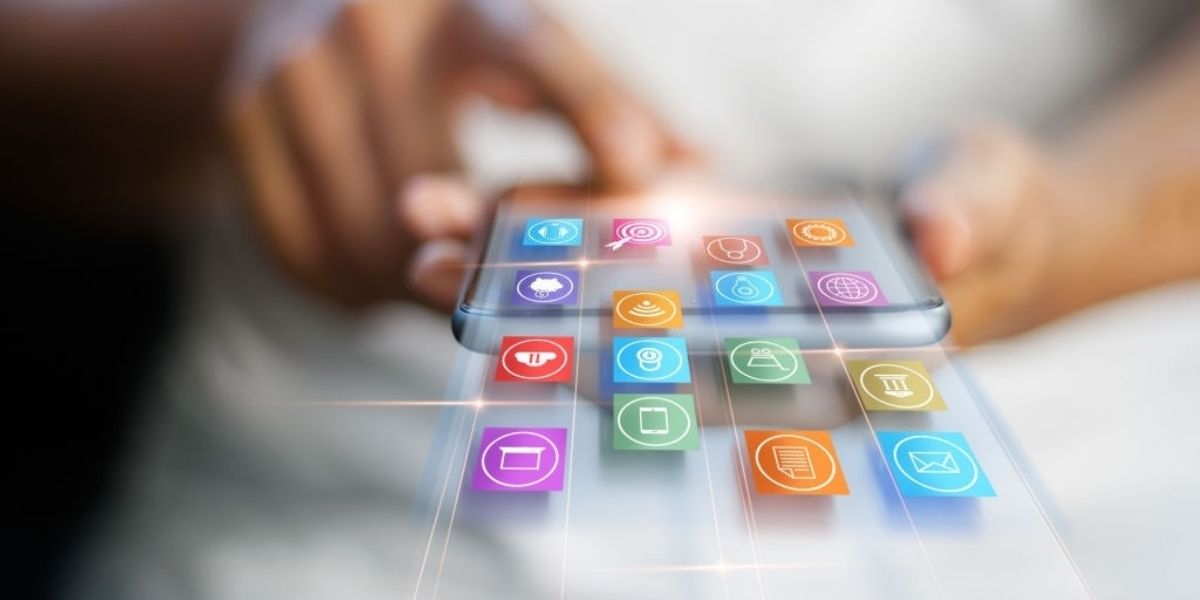 10 Awesome Mobile App Ideas That Need to Be Made in Future
Modern business ideas can be transformed and turned into mobile app development, which provides a reliable way to start a business. In today's world, we heavily rely on our smartphones to accomplish even the smallest of tasks. These mobile applications also become an essential marketing tool to promote a business. Let's take a closer look at some fantastic application ideas.
1.      Scan and Shop App
Brands all over the world are using scan and go software to improve their business workflow. However, it will enhance the shopping experience. People typically search for items in the search bar. Using the scan application, a customer can scan an image, get product information, and see related products. Then, you can select your desired product and order online. Isn't it fascinating? Businesses can benefit from technology to the fullest extent by developing applications such as scan and shop.
Plan Your Dream Journey:
Each of us dreams of visiting a dream place one day. In today's hectic schedule and busy life, one can only think about traveling. The planning process for a trip can be so overwhelming because we want to make it memorable. As we planned the things, we hit some roadblocks. As technology advances in all sectors, the traveling industry is also not left behind. A traveling application can act as a life-changer for people who love to travel.
In addition, it adds another dimension to the traditional travel applications. Apps like this help gather data about your favorite destinations to plan an ideal trip that meets your specific needs. Big Data analysis helps pick the most accessible destination and time that fits your schedule.
A Food App will melt your Hunger
The application of food delivery is not a new concept, but it has become increasingly popular over the last few years. Humans require food to survive; an idea to make the food application app was born many years before. There has been a high success rate with these applications during the pandemic Covid-19 when restaurants were closed and dining out was restricted. Nevertheless, sometimes we want ready-made food to be available to us whenever we want, whether in the early morning or late at night.
Unique food delivery applications and innovative ideas can captivate the hearts of consumers. For example, the interactive menu boards allow customers to choose food based on Augmented Reality. Additionally, this will enable customers to select the products that fit their preferences.
Get Creative with your Home
Going for the creation of an interior design application is a promising endeavor that anybody could do. Assume you have to relocate to a new location but have no clue how you would decorate it. Everybody wants to make their home attractive, no matter how big or little it is; we all want to make our homes beautiful. What if individuals could download an app to their cellphones that they could use to obtain home décor ideas at any time around the clock?
With technological developments such as Augmented Reality, consumers may utilize the program to choose the best-fitting furniture and interior design for their houses. Based on Augmented Reality technology, which provides a 3-dimensional representation, users may get a sense of the furniture.
Moreover, this mobile app development suggests what colors and designs will go best with their location. Also, such an application is appealing to customers and gives them a sense of connection.
5.      Doctor at the Door
People's lives are made simpler than ever before by digital services, whether it's ordering your favorite food or getting a doctor's consultation. A healthcare application may have a significant impact on the healthcare sector, doctors, and patients. It not only saves time, but it also saves each individual's efforts. Patients can use this tool to schedule appointments based on their needs. In addition, patients can use this application to book appointments according to their schedules and receive health-related support at any time and any place.
Furthermore, it spares patients from having to wait in a long queue for their treatment number. Therefore, investing in such mobile app development would create a significant ROI for your company while also benefiting the patient at every stage.
Play a Track of your Choice
Living in a world with so many pressures may cause anyone to get angry and seek things that make them joyful or stress-free. For the majority of us, music is a form of therapy. Nobody has a distinct musical taste; it depends on their mood, where he is, and what he is doing. For example, music that a person listens to at work differs from music that a person plays at a wedding. As a result, it's a fantastic idea to offer someone music they love to listen to. It will create an emotional bond between the clients and the business. Rather than presenting a list, give folks what they desire.
Salon Application, For Men & Women Both
People in 2021 do not wait for opportunities to start their businesses; instead, they create them. Nothing is impossible with the assistance of mobile app development companies, technical innovation, and one's own dedication. People are inventing new ways to reach out to a growing number of clients beyond national boundaries. In addition, people are increasingly concerned about their health and well-being these days.
Everyone, regardless of gender, wants to appear attractive, which is why they seek out salon services. Is it simple to carve out time from your hectic schedule, primarily if you work? NO, is the answer. What if someone created an application that provided all salon services at the user's fingertips? People may make appointments, call a person at their home, and obtain guidance or tips about their lifestyle. Also, it will increase the growth of the business and give a boost to sales.
Try Before you Buy
Everyone enjoys shopping, whether it is online or in person. However, there was an issue with the online shop where you couldn't try the dress you wanted to purchase. Customers may now experiment with cosmetics, gadgets, clothing, and other items thanks to technological advancements.
Give Your Idea Wings
This application concept is one-of-a-kind and designed for those who enjoy being creative. You may create a forum for individuals to meet investors and exchange ideas. In today's society, we witness many creative people seeking an opportunity to start their professional path. An application that connects a person with a trainer or a trained professional to give instruction and support. This type of application boosts the employment ratio while also instilling confidence in the people.
Aspire to Inspire
Every New Year, we make a slew of resolutions and set a slew of objectives for our education, jobs, and other aspects of our personal and professional lives. The question is, will we maintain it for a long time? For the most part, the answer is no. No matter how wonderful a decision you make, reading books, acquiring new skills, traveling to new locations, or anything else, none of these goals endure more than a month. However, we can make things a little more exciting by developing an app that continuously motivates individuals. Human beings require motivation daily to focus on their objectives and devote effort to achieve them.
You are Ready to Go
So far, we've revealed some of the most intriguing application ideas; you could have something even better. Just Get assistance from a tech-savvy software development company with mobile app development experience. In addition, there is a team of specialists that bring unique ideas to the table. Finally, using tech-savvy companies like Cubix can walk you through the entire app development process.
Get started on a beautiful adventure today and give others another example to follow.